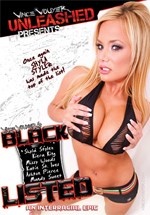 Release date: December 03, 2009
Also Starring: Lexington Steele , Sean Micheals and Jon Jon

For those of you who think the Black List does not Exist ! Think Again, the list is among us and here are 6 Black Cock Craven beauties who say Fuck The List!

After watchin the main Movie take a walk down POV alley and drop a Load Yourself !